Sylvester Q. Cannon Family History Collection -- Video
Listed below is our collection of video clips related to the Sylvester Q. Cannon family.
NOTE: These videos can be viewed by clicking on the icon to the left of the document description. For better performance, especially over a "dial-up" connection, it is advised that you download the file to your computer first by right-clicking on the icon and selecting "save target as" and then open it after it is downloaded.
These videos are in WMV format and I believe they can only be viewed with Windows Media Player. Click here to get Windows Media Player.

Sylvester Q. and Winnifred Cannon with daughters in Hawaii circa 1942.

Video presentation of Sylvester Q. Cannon family prepared for a family reunion circa 1990.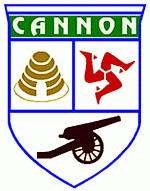 shcannon@shchome.com