Sylvester Q. Cannon and Winnifred Saville Cannon Cemetery Plot Restoration Project
During the summer of 2003, Stuart Q. Cannon took note that the headstones for his grandparents Sylvester Q. Cannon and Winnifred Saville Cannon were tipped and sinking making them out of alignment and generally looking sadly neglected. Also the ground around the area was very uneven with several sinkholes. With the financial support of his siblings and cousins, he made arrangements to have the surrounding area leveled and the headstones raised, aligned, and reset into new concrete bases.
While the improvements are best seen in person, these photos help illustrate what has been done.
The photos on the left were taken before, and the photos on the right were taken after.
Notice the poor alignment, sunken headstones (particularly Winnifred's) and the uneven surrounding ground prior to the work being done.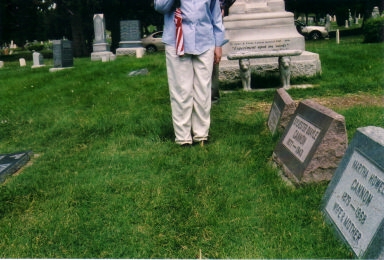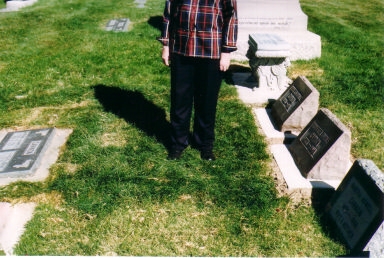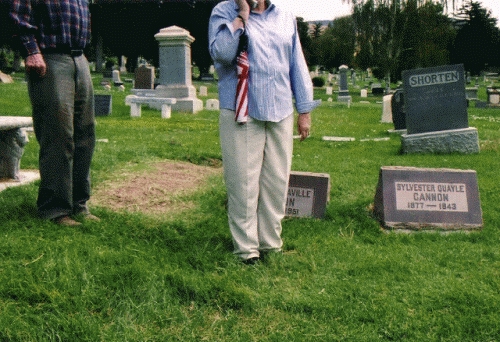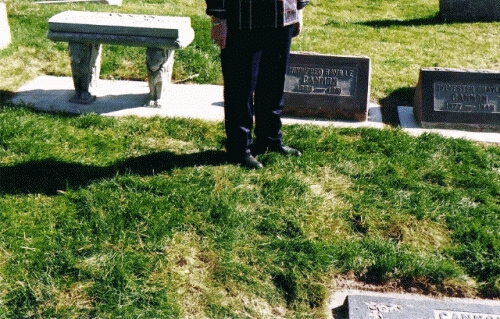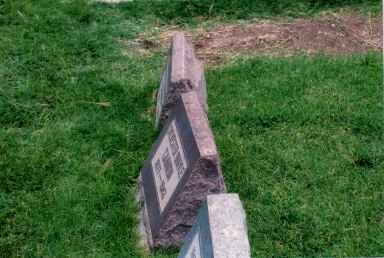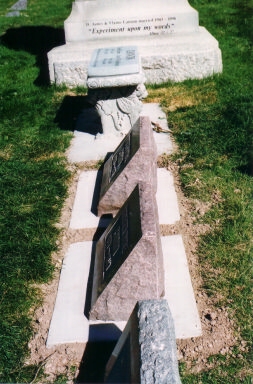 Here's one more looking north-east after the work was done.