Ezra T. Benson Family History Collection -- Documents
Listed below is our collection of documents related to the Ezra T. Benson family.
NOTE: These documents can be viewed by clicking on the icon to the left of the document description. For better performance, especially over a "dial-up" connection, it is advised that you download the document to your computer first by right-clicking on the icon and selecting "save target as" and then open it after it is downloaded.

This icon indicates that the document is in PDF format. Use Adobe Acrobat Reader to open these documents. For some unknown reason Acrobat Reader version 4 seems to work the best. Newer versions may not display the entire document. Click here to get Adobe Acrobat Reader.

This icon indicated that the document is in DOC format. Use Microsoft Word to open these documents.

Biographical Sketch of Serge Ballif Benson.

Biography of Louisa B. Benson.

Brief life sketch of George Taft Benson.

Brief life sketch of Serge Louis Ballif.

Letter from Ezra T. Benson to wife Elizabeth June 13, 1856.

Autobiography of Ezra T. Benson

Elizabeth Gollaher Benson

Martin Ancestors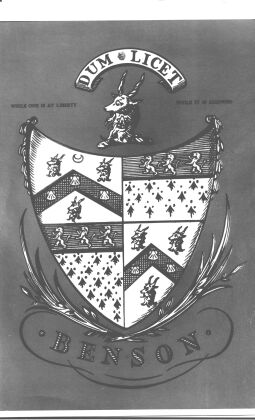 shcannon@shchome.com